"How City Harvest Develops Technology Solutions To Run More Efficient Business Processes and Feed More New Yorkers"
Interview with Jessica Grace Torres, Harvest Hub at City Harvest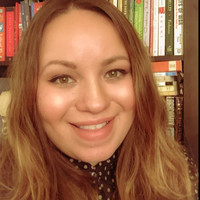 In this week's interview, we hear from Jessica Grace Torres, Director of Business Intelligence at City Harvest, to learn more about their technology solutions that scale their impact to end hunger in New York.
Harvest Hub is a technology solution that the New York City nonprofit, City Harvest, has developed to track all of its operations and business processes. City Harvest is New York City's largest food rescue organization, helping to feed the nearly 1.2 million New Yorkers who are struggling to put meals on their tables. As Director of Business Intelligence, Jessica focuses on the operational side of the organization, where she is in charge of tracking and measuring the amount of food they rescue and deliver to end-users, as well as understanding the lifecycle of this food.
Jessica shares that Harvest Hub was launched to address their need for a technology-based solution that could institute systems that were scalable, long term and that would allow everything to be tracked together in order to improve their services to New Yorkers. City Harvest made very intentional choices around technology, and Jessica advises other nonprofits to think thoroughly about the cost and resource implications, both now and in the future, when deciding whether to build software platforms of their own or customize existing third party solutions.  According to her, technology implementations usually fail during the implementation phase because they don't adequately account for usability, accessibility, and desirability experiences of end users. Hence, taking the time to assess how users are interacting with technology products is essential to successful design development.
Alexandria Coari from ReFED and Amy Ahearn from +Acumen sat down with Jessica to understand her thoughts about building nonprofit technology solutions that can power food rescue and drive more efficient processes to get food to people who need it.
Download the full interview here!
The full interview can be downloaded here . Be sure to follow along as we release additional interviews with our Expert Network members as part of the Accelerator Expert Network Knowledge Series.
###
The Accelerator Expert Network Knowledge Series highlights interviews with members of the ReFED Nonprofit Food Recovery Accelerator 's Expert Network, representing a diverse group of food businesses, capital providers, government agencies, technology companies and food systems subject matter experts. Given the Accelerator's aim to catalyze ideas and inspire actions that will lead to a doubling of healthy food available to the 40 million Americans facing food insecurity, a new interview from an Expert Network member will be released each week throughout the course of the 3-month program, running from September - December, 2019. Each interview can be downloaded here .